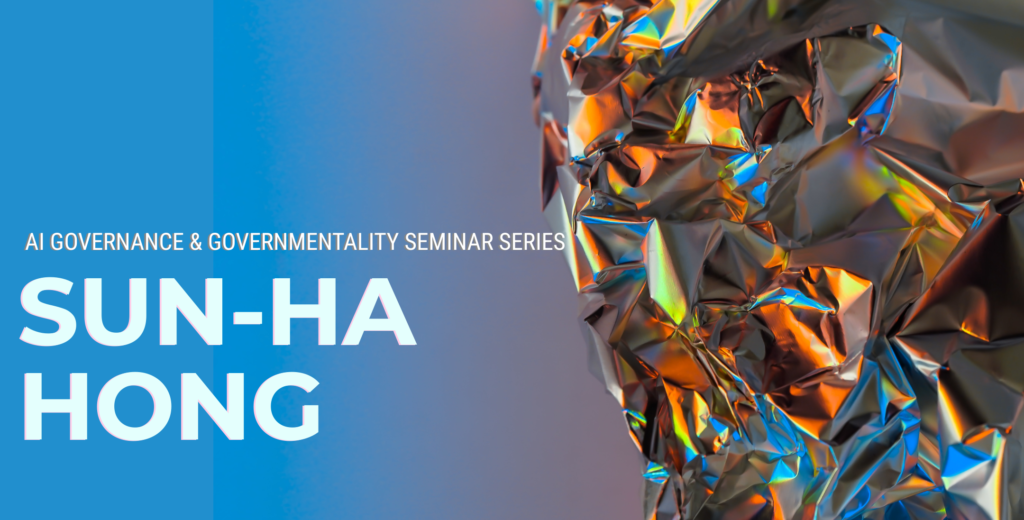 Speaker: Dr. Sun-ha Hong
Tuesday, October 20, 2020 at 12:00 PM EDT
Dr. Sun-ha Hong presents their new book, Technologies of Speculation: The Limits of Knowledge in a Data-Driven Society.
This event is part of the Fall Lunch Seminar Series on AI Governance and Governmentality.
About this event
What counts as knowledge in the age of big data and smart machines? In the pursuit of 'better' knowledge, technology is reshaping what counts as knowledge in its own image. The push for algorithmic certainty sets loose an expansive array of incomplete archives, speculative judgments and simulated futures. All too often, data generates speculation as much as it does information.
Technologies of Speculation traces this twisted symbiosis of knowledge and uncertainty in emerging state and self-surveillance technologies. It tells the story of vast dragnet systems constructed to predict the next terrorist, and how familiar forms of prejudice seep into the data by the back door. At the same time, smart machines for ubiquitous and automated self-tracking are manufacturing knowledge that paradoxically lies beyond the human senses. For some, such a surfeit of data can seem an empowering thing, an opportunity to stride boldly towards a posthuman future. For others, to appear correctly in databases can be the unhappy obligation on which their lives depend.
Dr. Sun-ha Hong is an Assistant Professor of Communication at Simon Fraser University. Their work asks how new media and its data become invested with ideals of precision, objectivity and truth – especially through aesthetic, speculative, and otherwise apparently non-rational means. Dr. Sun-ha Hong analyses the contemporary faith in "raw" data, sensing machines, and algorithmic decision-making, and of their public promotion as the next great leap towards objective knowledge.
The seminar will take place on Zoom. Please register here.
This event is supported by the Social Sciences and Humanities Research Council and the Milieux Institute, and organized on behalf of the Machine Agencies Working Group and the Algorithmic Media Observatory.